In 2016 Arthur Baysting suggested to his friend and children's TV star, Suzy Cato, that she could be instrumental in helping him bring even more children's musicians together. With the pair's invigorated enthusiasm, APRA's continued support, and the additional ongoing aid of Recorded Music NZ, Kiwi Kids Music Trust was founded and quickly populated with more than one hundred active children's musicians. At its heart Kiwi Kids Music Trust exists to promote the vast amount of children's music being made in Aotearoa; to encourage our Tamariki to find their own unique voice to create/perform/publish; share that music with kiwi families, and support both our young and young-at-heart children's musicians living here and abroad.
And if having our own Wiggle (Robert Rakete) isn't enough, in the last decade many kiwi children's songwriters have featured on the international stage. One has sung in a Disney blockbuster (Jermaine Clement as the 'so shiny' Tamatoa in Moana), and one has even won a 'Best Song in a Motion Picture' Academy Award (Brett McKenzie for Disney's Man or Muppet). Other New Zealand musical successes include Anika Moa's best-selling 'Songs for Bubbas' and Tiki Taane's waiata 'Starship Lullaby'. Loopy Tunes Preschool Music showcases multicultural diversity.
Based on feedback from the membership at the AGM in 2020, Kiwi Kids Music Trust, embarked on a platform that would provide one place of knowledge that would underpin the artists, whether established or budding - connecting skill with knowledge. This platform will also provide a foundation for self-service membership, a place to find gigs in the community, connect with mentors/community and link to our many social media showcases.In 2022 Kiwi Kids Music Trust advocated for a change in legislation to enshrine Kiwi Kids Music/film content into law, alongside fellow Artists and interested bodies. This advocacy is part of the focus for the Kiwi Kids Music Trust - to ensure Government incorporate music in education, health as part of wellbeing, in all legislative change.
We think that's a genre to get excited about.
Our Board is a diverse group of passionate people some with a strong Corporate background and others as successful practicing Artists.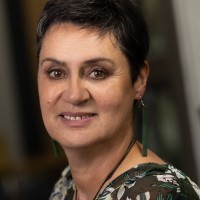 Donna Saxton
Chairperson
Donna came to Kiwi Kids Music via the pathway created by Spark's volunteer days and HelpTank's connecting charitable organisations with the right volunteers' skillsets.
With a love of music, a passion for our Tamariki's growth and wellbeing, this opportunity married the two together. Having worked with tamariki at risk, the power of music to aid healing, give a sense of freedom from sadness, is a great foundation to support creativity, wellbeing and growth.
A strong background in governance, communications, relationship management and project management.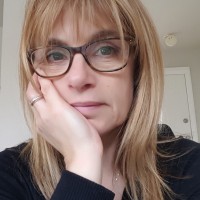 Toni Rasmussen
Secretary
With a background of operational delivery, organisational transformation and service design and through working with organisations that support the tamarki of New Zealand from health and wellbeing to entertainment and education she has developed a strong belief in the benefit of kiwi-created content for kiwi kids.
Toni lives and works in Wellington, and is currently enjoying a change of pace in the development of a new small business.
Claudia Robin Gunn
Member
Claudia Robin Gunn makes sweet smart songs for families that celebrate the magic in every extraordinary day of childhood. Perfect for little learners all around the world, her original music and videos are made with heart, humour, and heaps of fun.
To publish her music for families, Claudia founded the indie label Little Wild Music. She loves collaborating with fellow songwriters in New Zealand and making new songs with friends from the wider kindie community internationally.
As well as an APRA AMCOS NZ member with two APRA Best Children's Song awards to her name, she is also a member of New Zealand industry organisations Music Managers Forum NZ, Independent Music NZ, & Kiwi Kids Music NZ and internationally of the Children's Music Network and a voting member of the National Academy of Recording Arts and Sciences (Songwriters Wing).

Find out more at www.claudiarobingunn.com
Follow on Insta @claudiarobingunn
Listen on Spotify (Search Claudia Robin Gunn)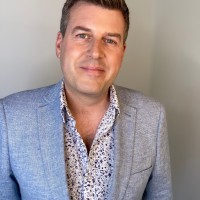 Chris Sanders
Member
Chris Sanders is a multi-award winning children's musician, published author of six picture books and is set to release his second stage show musical.
He has penned many popular kids tunes including the '111 Ambulance Song' and 'Teddy Bear Hunt - Ft. The APO' and his book title's include stories such as 'Angel Star' and 'The Lonely Book.'
As well as having 4 children's songs enter the NZ Official Music Charts, his other musical accolades include being nominated for a TUI Award as Best Children's Artist in 2020 and receiving an NZ honour 'The Order of St John Priory Vote of Thanks' from the Governor General in 2019, for charitable services through music and literature for St John NZ.
In 2023 Chris is set to release the first part of his latest project, a stage show musical called 'Hana the Glowworm' done in collaboration with the Auckland Philharmonia Orchestra.
Outside of music Chris has been involved in the Beauty Industry for over 15 years. Along with his wife Rachael he founded skincare company One Truth 818, with products distributed globally through retail stores, TV Home Shopping networks and online.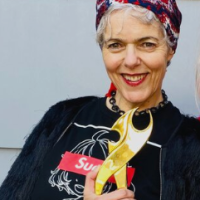 Robin Nathan
Member
fleaBITE is the latest innovative and entertaining children's venture from Robin Nathan, the producer of FATCAT & FISHFACE. Bold and irreverent, fleaBITE's cheeky style and high production values provide a unique voice in the world of New Zealand children's music.
2021
WINNER of Best NZ Children's Artist - SNAKES ALIVE album
Finalist International Songwriters' Competition - CHIHUAHUA
Finalist Best NZ Children's Song - CHIHUAHUA
Finalist NZ Radio Awards, Children's Programme EVERYBODY WANTS TO JOIN THE FLEABITE BAND
2018
Finalists NZ Children's Video of the Year Probably Papakura
2017
Finalists NZ Children's Video of the Year Liver Lover
2015
WINNER NZ Children's Video of the Year Don't Sit Under the Poo Tree
WINNER Best NZ Children's Album The Jungle Is Jumping
2013
WINNER Best NZ Children's Album with Circus of Fleas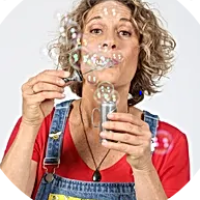 Kath Bee
Member
Kath Bee is first and foremost a brilliant songwriter. She prides herself on writing well-crafted songs with meaningful, clever lyrics and catchy melodies.
​
Kath's list of most loved and songs include 'Individuality', 'Dad I wanna be a Camel', 'E Tū Tāngata', 'I Love Life', 'Magic in Me', 'Dragons Under My Bed' and many more. She seems to be able to get into the mind of a child to create songs that touch children's hearts and stick with them into adulthood. Kath regularly meets adults who blush and say 'your songs were my childhood'.
​
Kath is a 'with them' not 'at them' performer who reels children in a down-to-earth way and keeps them engaged whether on the mat or on a stage and has performed all around NZ to hundreds of thousands of children over the past 17 years.
​
Kath is a published author of 2 books, has over 85 songs streaming online, plus many lyric videos on her YouTube Channel to sing along to. Her list of awards is a long one and includes:
​
Winner - APRA Best Children's Song 2022
Winner - APRA Best Children's Song 2020
Winner - APRA Children's Video of the Year 2019
Finalist - APRA Children's Song of the Year 2018
Winner - APRA Children's Video of the Year 2014
Winner - APRA Children's Video of the Year 2010
Finalist - INTERNATIONAL Songwriting Competition x 3
Placed - AUSTRALIAN Songwriters Association Competition x 3
​