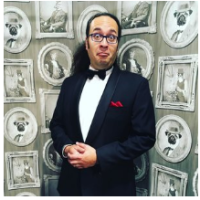 Chris Lam Sam
Member
Who is Chris Lam Sam?
He is a popular children's entertainer, a published picture book author with London's TATE Museums,
and the NZ Symphony Orchestra says he is one of the best Master of Ceremonies they have ever worked with.
Over the last 21 years he has performed live concerts for more than 2 million people,
and worked with some of the best loved brands and musicians in Aotearoa and the world.
He has written an album of children's songs for Plunket New Zealand,
he has performed with Sir Dave Dobbyn and two-time GRAMMY Award winner Kimbra,
and MC'd events for The Royal NZ Ballet, the NZSO, World of Wearable Art, and The Muppets.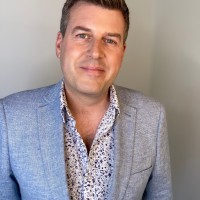 Chris Sanders
Member
Chris Sanders is a multi-award winning children's musician, published author of six picture books and is set to release his second stage show musical.
He has penned many popular kids tunes including the '111 Ambulance Song' and 'Teddy Bear Hunt - Ft. The APO' and his book title's include stories such as 'Angel Star' and 'The Lonely Book.'
As well as having 4 children's songs enter the NZ Official Music Charts, his other musical accolades include being nominated for a TUI Award as Best Children's Artist in 2020 and receiving an NZ honour 'The Order of St John Priory Vote of Thanks' from the Governor General in 2019, for charitable services through music and literature for St John NZ.
In 2023 Chris is set to release the first part of his latest project, a stage show musical called 'Hana the Glowworm' done in collaboration with the Auckland Philharmonia Orchestra.
Outside of music Chris has been involved in the Beauty Industry for over 15 years. Along with his wife Rachael he founded skincare company One Truth 818, with products distributed globally through retail stores, TV Home Shopping networks and online.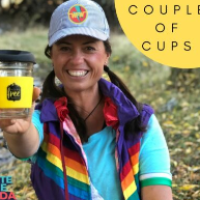 Anna van Riel
Member
A natural entertainer of children, Award- winning children's songwriter Anna van Riel is the ideal choice when it comes to performing for little people at festivals, schools, ECE Centres and Community events, NZ.
Offering entertainment for big kids and small!
Anna offers both interactive performances and workshops for children and is a popular choice for community events with her performances for all ages. Founder and trustee of non-profits Plastic Free Wanaka and The Wanda Foundation, Anna is passionate about supporting a healthy planet, as well as the creative growth of our children.
Anna offers both interactive performances and workshops for children and is a popular choice for community events with her performances across all ages. Founder and trustee of non-profits Plastic Free Wanaka and The Wanda Foundation, Anna is passionate about supporting a healthy planet, and fostering the creative growth of our children.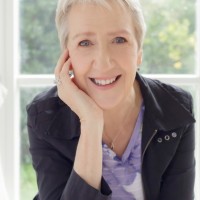 Heather Knewstubb
Member
Heather is an ex teacher and health promoter. She now has her own business Time Genie that supports educational and creative business owners, so they can spend more time in their zone of genius – doing what they do best.
While teaching, music was her specialty and she also ran early childhood music sessions when her children were young.
Heather enjoys playing the guitar, more recently the ukulele and leads a vibrant singing group in Waikanae on the Kapiti Coast where she lives.
She has a son, daughter-in-law and three grandchildren who live in Scotland and a daughter who lives on the Kapiti Coast.
Heather joined the Kiwi Kids Music Board in 2022, because she has a passion for music and for all the benefits that singing, playing and moving to music has for young children.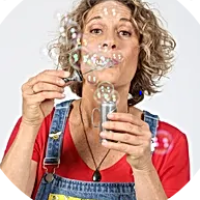 Kath Bee
Member
Kath Bee is first and foremost a brilliant songwriter. She prides herself on writing well-crafted songs with meaningful, clever lyrics and catchy melodies.
​
Kath's list of most loved and songs include 'Individuality', 'Dad I wanna be a Camel', 'E Tū Tāngata', 'I Love Life', 'Magic in Me', 'Dragons Under My Bed' and many more. She seems to be able to get into the mind of a child to create songs that touch children's hearts and stick with them into adulthood. Kath regularly meets adults who blush and say 'your songs were my childhood'.
​
Kath is a 'with them' not 'at them' performer who reels children in a down-to-earth way and keeps them engaged whether on the mat or on a stage and has performed all around NZ to hundreds of thousands of children over the past 17 years.
​
Kath is a published author of 2 books, has over 85 songs streaming online, plus many lyric videos on her YouTube Channel to sing along to. Her list of awards is a long one and includes:
​
Winner - APRA Best Children's Song 2022
Winner - APRA Best Children's Song 2020
Winner - APRA Children's Video of the Year 2019
Finalist - APRA Children's Song of the Year 2018
Winner - APRA Children's Video of the Year 2014
Winner - APRA Children's Video of the Year 2010
Finalist - INTERNATIONAL Songwriting Competition x 3
Placed - AUSTRALIAN Songwriters Association Competition x 3
​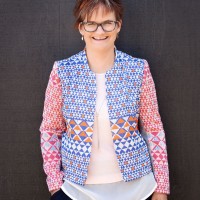 Judi Cranston
Member
Judi Cranston is the founder of kindyRock, a music education company based in New Zealand, providing music, training, and teaching resources to children, teachers, and parents.
She is an international award-winning songwriter and her music is used around the globe in homes, early childhood centres and schools.
She is passionate about using music as a tool for helping children to grow and learn and is committed to creating resources that are fun, easy to use, and effective in learning.
She also works in New Zealand and internationally providing music education presentations for early learning professionals.
More recently Judi has developed adult training in emotional and intuitive intelligence and is a certified Esoteric Hypnotherapist.
Judi is a founding board member of the Kiwi Kids Music Trust and is a mum to 5 grown up children and 4 grandsons and lives in the beautiful Kawakawa Bay south East of Auckland.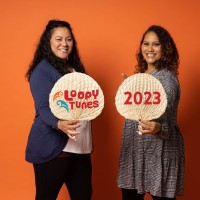 Loopy Tunes (Siu and Leah)
Member
Kia ora! Mālō e lelei!
Loopy Tunes (Preschool) Music are Ōtautahi-based sister music duo, Siu Williams-Lemi and Leah Williams-Partington. The sisters are best known for their reorua/bilingual Māori and Pasifika children's waiata, sung in their beautifully harmonious style.
They had their start in children's music through a weekly outreach preschool music programme they helped create, twelve years ago, which continues still – now running six weekly bilingual music sessions during the school term, around Christchurch.
In 2019, the sisters recorded and released their first 13-track children's music album, "Kākāriki: Simply Us" and to date have released a total of 140 waiata!
Their repertoire includes a 100-song collaborative project released in 2021, with the 'Pasifika Beatz' team at Whānau Āwhina Plunket, thanks to funding from the Ministry for Pacific Peoples. This saw the duo release 10 albums in 10 different Pasifika languages, including Rotuman, Kiribati and Tuvaluan. The albums were created to support the amazing mahi the 'Pasifika Beatz' team do, in running preschool music programmes for Pacific Island whānau, through Auckland libraries, and more! It's also an amazing resource that showcases the beautiful music and languages of our Pacific neighbours, and the action YouTube videos that accompany each song allows us all to learn about these languages and cultures in a fun and engaging way!

One of their latest waiata, "Let's Make Lemonade" won Global Song of the Year, 2022, at the 2022 Funky Kids Radio (FKR) Global Children's Entertainment Awards, with another of their waiata "Te Mātahi o Te Tau" as the Runner-Up for the same category. They are grateful to have also had their waiata and music videos nominated as finalists in the 2021 and 2022 Children's Music Awards (NZ), 2021 Pacific Music Awards (NZ) and 2021 FKR Global Music Awards, and two waiata were Semi-Finalists in the 2021 and 2022 International Songwriting Competition (Children's Music category).

Between 2019-2020, Leah and Siu self-funded a 'Rainbow Book Collection' of bilingual Māori children's picture books, based on five of their original waiata, including the crowd favourite, "E Rima Ngā Manu | Five Little Birds". This collection is available in most libraries around Aotearoa!
The music duo get booked in to run music sessions at preschools and to perform at events, festivals and markets in Ōtautahi, and around the motu. They recently enjoyed a 4-day South Canterbury Preschools Tour, performing at 11 preschools, finishing with a 'Concert For Kids' that whole whānau came along to, and LOVED!
There are some awesome new waiata in the making, including an EP collaboration with Kiwi icon, Suzy Cato, and other fun music projects in the works! It continues to be a very busy time for the duo with more exciting times ahead. Thankfully, they LOVE what they do, and couldn't imagine doing anything else!!